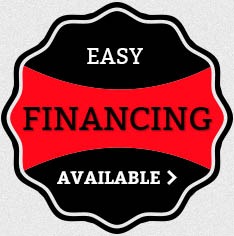 For as long as people have had horses, they've had to deal with their manure. There are a lot of horses in the agricultural communities of Lancaster County, PA and back in 1985 Millcreek's founder realized there was a great need for a new type of manure spreader: a small one, designed from the ground up to suit the needs of today's horse people.
Before there were manure spreaders farmers would pile stall waste on wagons, drive out to a field and fork it off by hand. A lot of manual labor on top of cleaning stalls! In 1899 the first "widespread" manure spreader was invented. It used wooden paddles and chains to evenly distribute manure and was immediately popular with farmers. These were horse-drawn, of course, and very large to suit the need of farms with multiple working animals.
In 1985 the basic design of manure spreaders hadn't changed all that much. Yes, a lot of them were made of metal instead of wood and they were pulled by tractors, not horses, but they still flung manure with paddles and they were still huge. What about all the people with just a few horses, who could benefit from an easier way to clean stalls and dispose of manure while fertilizing pastures?
Some companies were producing scaled-down versions of the big spreaders but they were cheaply made and not user-friendly. Joe Glick had the vision of building, from the ground up, a farm-tough, functional, reliable spreader that was still easy to use.
Thus Millcreek Manufacturing was born, and began producing the very first quality compact manure spreaders. The 27+ is our original size model. However, it's since been completely redesigned over five times!
These spreaders were small enough to be easily maneuvered in the barn and could be pulled by a lawn tractor, but they still had the power to get the job done. Right from the beginning Millcreek focused on hand-crafting the best quality machines with well-engineered design. We listened to customers and added features like an endgate to contain the load, a dolly wheel jack stand and beaters that could easily handle hay and straw.
Another thing that has set Millcreek apart from the beginning is that we use the machines we make! All of our employees are horse owners. We understand the difficulties of taking care of animals and farms because we do it ourselves.
Through the years our company has grown and we've added more sizes and configurations of spreaders, so there's one to suit almost every size farm and budget. We have continuously improved our equipment based on feedback from our customers. Millcreek now offers exclusive features like sealed bearings for very low maintenance, lower sides, lighter tongue weight and anti-wrap beaters.
In 2014 we introduced the world's first and ONLY stainless steel compact spreaders, with a Lifetime Warranty against floor and body rust-through. Talk about innovation – there's nothing else like Millcreek SS spreaders and the response has been tremendous!
We are proud of our tradition of building the very best compact manure spreading equipment on the market. We also pride ourselves on customer service – when you call Millcreek, you'll get a knowledgeable person on the phone who's glad to help, right in our own factory. We invite you to come visit us in Honey Brook, too!