Return & Exchange Policy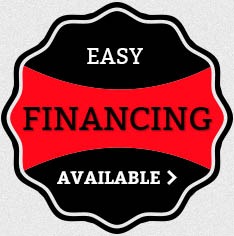 Millcreek Manufacturing will consider a refund or exchange on returns initiated within thirty (30) days of delivery of UNUSED products. Millcreek encourages customers to use caution when placing an order, as once shipped the item may only be returned or exchanged if Millcreek expressly consents.
If the product(s) has been used or otherwise reduced in resale value, up to a twenty five percent (25%) restocking fee will be applied to items returned.
In order to obtain a refund or exchange, prior written approval must be given by Millcreek. Call 800-311-1323 (8AM-4:30PM, EST, Monday – Friday) to initiate a return request.
Shipping
The customer is responsible for all shipping costs including original charges incurred to deliver the product to the customer and costs to return the product back to Millcreek from the customer. When product(s) is received (by purchaser) we recommend you keep the pallet it was shipped on as well as any packing material as it may be needed for return.

Customer shall not be responsible for damage caused by the shipping company delivering the product, as long as such damage is noted on the delivery receipt at the time of delivery or the shipment is refused. Defects in material and workmanship are covered by applicable warranties. Millcreek Manufacturing retains the exclusive and sole right as to whether an item may be returned, exchanged or order cancelled once the order has been shipped.
Refunds
Refunds are for the purchase price of product(s) only; shipping and handling charges are not refundable, even if a discount was extended to reduce freight charges paid by the customer.
No refunds will be made until all returned products are in Millcreek's possession. Once we receive your item, we will inspect it and notify you of the status of your refund.If your return is approved, we will initiate a refund to your credit card. You will receive the credit within a certain number of days, depending on your card issuer's policies.
Regarding refunds for financed units: If you have financed a unit, the same refund terms described above will apply and shipping and handling charges will need to be charged to a credit card.
Shipping Details
All whole goods shipments:
Shipped in wooden crates
Include delivery via LTL Carrier of our choice
Some assembly required (wheels, hitches, etc)
Standard shipping rates apply for accessories and parts orders.
Remote Area Surcharge
Within the contiguous United States, a few zip codes require additional services to facilitate delivery. If you live in a very rural area, please call us at 1-800-311-1323 before ordering. We'll check your zip code and apply this additional surcharge if necessary.
Ferry Shipping Surcharge
There is an additional surcharge for shipments requiring a ferry for delivery and you are responsible for this additional fee if a ferry is required for delivery of your order. Please call 1-800-311-1323 before ordering to add a ferry shipping surcharge.
Reassignment Fee
Changes to the delivery address requested after the product ships will incur a $50-$250.00 reassignment fee based on trucking company.
Special Services
Liftgate – This service is good for our spreaders up to and including model 27's for a fee of $100.00. If you do not select this service, you must have a machine with forks on to unload it off the back of the truck.
Hassle free fully assembled delivery– The unit will be delivered to you assembled on a flatbed-additional charges will apply.
Delivery Details
Delivery Scheduling
Please keep in mind each terminal sets their own delivery schedules with delivery equipment available at their site. In most instances it is best for you to speak directly with the appointment clerk when you call to set this up and discuss any specifics regarding your delivery once your equipment is en-route.

Unloading the Truck
In most cases with spreaders bigger than Model 27, you will need to have a tractor with a bucket, bucket with forks, or a forklift available to offload the spreader. An option if you don't have the proper equipment for offloading is having it shipped to a local terminal where you could pick it up with your trailer. You or someone of your own choosing should be skilled in the operation of the machinery. You are required to assist in the offloading process. The trucking company does not assist with equipment operations.

However, if you choose to, you may request offload assistance and will be responsible for additional costs up front. Please inform us at the time of purchase if you will need unloading assistance so that we can plan accordingly for your delivery.
Delivery Inspection
Customer shall examine all equipment before signing the delivery receipt. If equipment is damaged, please note the damage on the delivery receipt or just reject the delivery. If you have any questions regarding shipping policies, feel free call our customer care team at 1-800-311-1323.
Order Cancellation Policy
In the case of a whole goods order cancellation, any down payment may be subject to forfeiture. Forfeiture amount will be based on the proximity of the cancellation notice to the confirmed ship date.
If you have any questions regarding this policy, please contact Millcreek Manufacturing at 800-311-1323 (8AM-4:30PM, EST, Monday – Friday).