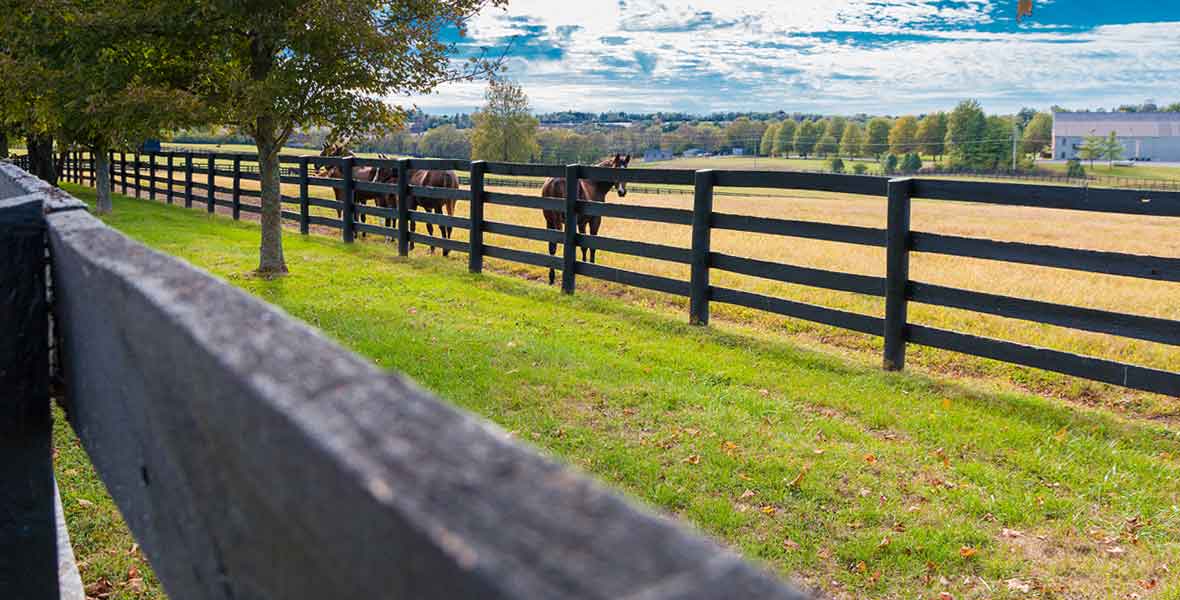 When it comes to choosing a manure spreader for your horse farm or hobby farm you want to be sure you are making a smart investment. All manure spreaders are not created equal, so how do you choose the best one for your unique needs? Read on to learn more about how to make the best choice for your organization.
Four Considerations When Choosing a Manure Spreader
Long-Term Durability
Many manure spreaders are made with thin, painted metal that can warp, dent and corrode over time. That makes it important to look for a manure spreader that's built to last. At Millcreek, our manure spreaders stand the test of time because we use thick, high quality metal. Our machines also provide additional durability with options like Rhino lining or stainless steel components to protect your equipment from rust and corrosion.
Rhino lining is a patented poly coating that protects the interior surfaces of the spreader from rot due to the acids in manure. While our stainless steel options ensure that your spreader will never rust, allowing you to store manure in your spreader overnight or for days at a time. This eliminates the need for daily spreading, freeing up your precious time for other activities.
Equine Experts on Staff
Horse farms are different than other ag businesses, so look for a manufacturer that has experts on staff. At Millcreek, we know a thing or two about horse farms. Our team includes horse enthusiasts, hobbyists and equine experts who understand the need for a quality product and how the product will be used in your specific operation. Our helpful staff will answer your questions and help you choose the right machine with customize options for your unique application.
An Unmatched Warranty
Manure spreaders get used hard in horse farm operations. Acid from manure coupled with daily use over bumpy fields contributes to the wear and tear on equipment. This makes it important to choose a spreader that will stand the test of time. You can trust that your Millcreek manure spreader will last because we stand behind our product with a warranty that is unmatched by other manufacturers. All of our stainless steel models have a three-year material and mechanical warranty. We are also the first and only manufacturer to offer a lifetime warranty against rust-through.
Ease of Maintenance
With daily usage comes the occasional need for replacement parts and some manufacturers don't make it easy to order replacements or perform repairs. Choosing a brand that has accessible technicians, quick-ship spare parts, and experts who are available to talk you through simple repairs will save you time and money. At Millcreek, we stock component parts for every spreader we make, and our machines can easily be serviced with standard tools. In addition, we have a full library of repair videos available online. And, best of all, our friendly technicians are only a phone call away for help with a part or repair.
Ready to Choose the Right Manure Spreader For Your Farm?
Contact us today to learn more about Millcreek manure spreaders! We pride ourselves on offering both quality and value to our customers, and we promise that a Millcreek manure spreader is a smart investment for your horse or hobby farm. Contact us today, we look forward to helping you choose the best machine for your unique application.