Full-Sized Manure Spreader
Heavy-gauge steel, high- capacity spreaders for farms with up to 25+ animals.
Model 97 Full-Size Manure Spreader
109 cu.ft. capacity
Model 127 Full-Size Manure Spreader
140 cu.ft. capacity
Description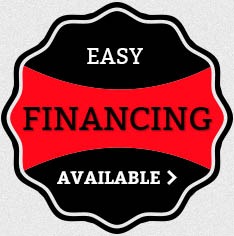 Our Full-Size manure spreaders are made with Millcreek's signature heavy gauge steel and farm-tough construction.
These spreaders are built to handle the manure of at least 20 to 25+ livestock and come with a PTO-driven power train. With the same low profile as our other spreaders, the large capacity models are ideal for large stables, small dairy farms and spreading bulk materials. The Model 127 comes standard with the upper beater for high efficiency spreading making it a perfect solution for busy small farms.
Millcreek's Full-Size models, the 97 & 127, are built for at least 20 to 25 livestock, or more, and come with a PTO beater drive.
If you're looking for a heavy-duty upgrade, choose our Rhino lining option. This tough coating will help give your spreader long-lasting toughness.
Browse specifications, image galleries and more info below, and contact us today to learn more and request pricing. We look forward to hearing from you!
Standard Features

No-rot, no-rust poly floor
T-Link apron chain
Rugged farm grade steel construction
Industrial powder coat finish
Flared sides for easy loading
Swing-away jack stand
Heavy duty beaters
PTO Drive (Power Take-Off)
Ribbed tires for PTO
Upper beater standard on the Model 127
Options

Stainless steel body
Hydraulic endgate
Fines pan
Urethane interior lining with stainless hardware
Model 97 Specifications

Quick Stats

Our second largest spreader
Ideal for large stables & farms with 20+ animals
Spread manure, wood chips and other bulk materials
109 cu. ft. | 18 wheelbarrow loads | 77 bushels

Durability

Resists rust and rot with reinforced poly floor
Rugged, farm-grade steel construction holds up to tough use
Industrial powder-coated finish resists wear
Optional Rhino lining for extra protection against rust and wear
T-Rod apron chain holds up to heavy use over many years
Anti-wrap beaters prevent fouling from baler twine
Industry-leading warranty for peace-of-mind

Ease of Use

Flared sides for easy loading
PTO drive for reliable, powerful operation
Optional hydraulic endgate for easy operation from tractor seat
Easy swing-away front jack for sturdy storage
Ships straight to your door, ready to use, with minimal assembly required

Great Results, Fast

Innovative beater design for even, efficient spreading
Optional upper beater for maximum spreading efficiency
Optional fines pan catches particles for precision spreading
Clean stalls in half the time vs. other methods

Peace of Mind

Equine & farming experts on staff to help you
We stand behind our machines with a best-in-class guarantee
Friendly, factory-direct help with service & spare parts
2-Year material & mechanical warranty
10-year Rhino lining warranty
Lifetime poly floor warranty

Specifications

Tow with a standard tractor, 25 HP / 1500 lbs. min.
Body Dimensions
9′ 6″ L x 55″ W x 17.5″ H
Body Flare Width
62.5″
Overall Product Dimensions
13′ 6″ L x 79″ W x 39″ H
Weight
1260 lbs.

Additional Models

Model 97SS, with stainless steel components for added strength & durability
Model 127 Specifications

Quick Stats

Our largest, heaviest-duty spreader
Ideal for large stables & farms with 25+ animals
Spread manure, wood chips and other bulk materials
140 cu. ft. | 24 wheelbarrow loads | 113 bushels

Durability

Resists rust and rot with reinforced poly floor
Rugged, farm-grade steel construction holds up to tough use
Industrial powder-coated finish resists wear
Optional Rhino lining for extra protection against rust and wear
T-Rod apron chain holds up to heavy use over many years
Anti-wrap beaters prevent fouling from baler twine
Industry-leading warranty for peace-of-mind

Ease of Use

Flared sides for easy loading
PTO drive for reliable, powerful operation
Optional hydraulic endgate for easy operation from tractor seat
Easy swing-away front jack for sturdy storage
Ships straight to your door, ready to use, with minimal assembly required

Great Results, Fast

Innovative dual beaters for even, efficient spreading
Optional fines pan catches particles for precision spreading
Clean stalls in half the time vs. other methods

Peace of Mind

Equine & farming experts on staff to help you
We stand behind our machines with a best-in-class guarantee
Friendly, factory-direct help with service & spare parts
2-Year material & mechanical warranty
10-year Rhino lining warranty
Lifetime poly floor warranty

Specifications

Tow with a standard tractor, 28 HP / 1800 lbs. min.
Body Dimensions
9′ 6″ L x 55″ W x 26″ H
Body Flare Width
62.5″
Overall Product Dimensions
13′ 6″ L x 79″ W x 47.5″ H
Weight
1440 lbs.

Additional Models

Model 127SS, with stainless steel components for added strength & durability