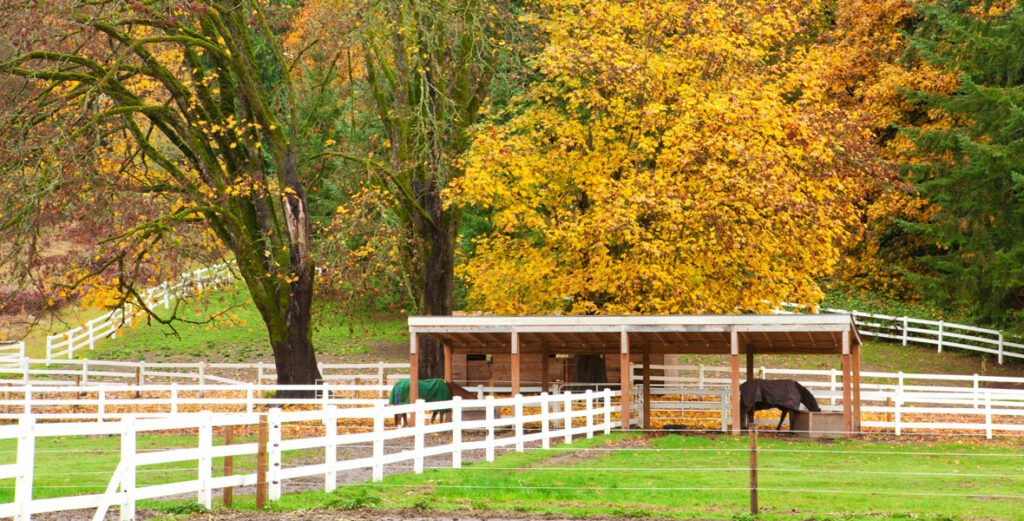 Whether you're looking to invest in your first manure spreader or your current machine is showing signs of damage or deterioration, it's important to know what to look for in a new machine. After all, purchasing the wrong model might have a serious negative impact on the day-to-day performance of your farm. Having the ability to evaluate the pros and cons of the various manure spreaders that are available as well as knowing the right questions to ask will benefit you in the long run when it finally comes time to buy. `
By asking yourself the following questions, you ensure you pick the right manure spreader for your unique application. Keep reading to learn how to narrow your options and select the best spreader for your farm, and contact us today if you have any questions!
What Size Will Work Best?
When determining the right size manure spreader for your small farm or horse farm, it's important to think about how much material you'll be spreading. Essentially, the more animals you have on your property, the more waste that will be produced and the more material your spreader will need to hold. One or two animals might only require a mini or compact spreader, while a large farm or stable with a number of animals might consider a mid- or full-size stainless steel spreader.
What Features Will Make Your Job Easier?
Whether you run a small hobby farm or an equestrian center, it's important to think about the machines that a manure spreader might have that will ease the stress and headaches of your day-to-day workload. At Millcreek, we offer a number of features to help you work smarter, including endgates that offer full spreading control, dolly wheel jack stands that allow for easy maneuverability even when full and beaters that can handle straw and hay in a breeze. What's more, our upper beater attachment is designed specifically for pig and cow manure, and our spreaders are built without grease points to eliminate the hassle of ongoing maintenance.
Is a Warranty Important?
When making a large investment like a new manure spreader, it's important to consider whether or not you'll want a warranty for your purchase. At Millcreek, we offer a best-in-class, industry-leading warranty to provide peace of mind and protection for all of our manure spreaders. Specifically, our compact galvanized and mini-spreaders come with a standard one-year mechanical and material warranty, while our compact, mid-size, full-size and precision spreaders come with a number of warranties, including a 10-year pro-rated Rhino lining warranty, a two-year mechanical and material warranty and a lifetime poly floor warranty. In addition, our stainless steel spreaders come with a three-year mechanical and material warranty as well as a lifetime warranty which protects against rust-through and wear on the poly floor and body.
Which Machine Will Help You Save Time?
If you're looking to save time around your farm, it's important to consider how often you'll need to spread and how the right machine will help you work smarter, not harder. If you'll be spreading every day – and cleaning the machine every day – you might opt for a powder-coated or galvanized steel model. However, these machines won't protect against the acids in the material, which is why farms that are planning to go days or even weeks between spreading might consider a stainless steel model instead.
Which Machine Will Last the Longest?
If you're looking for the ultimate in durability and reliability, our Rhino-lined deluxe machines and our stainless steel spreaders are designed and manufactured to last for years without corrosion, rusting or deterioration. By having the ability to store manure in the machine for days or weeks at a time, not only do you free up time to spend around your property since you're not spreading manure every day, but you also increase the lifespan of your machine as well.
Ready to Invest in a New Manure Spreader?
Whether you have questions about our manure spreaders or you're ready to invest in a new machine for your small farm or horse farm, contact the equine experts at Millcreek today. We take pride in the reliability, durability and quality of our manure spreaders, and we're happy to answer your questions and help however we can. We look forward to hearing from you!