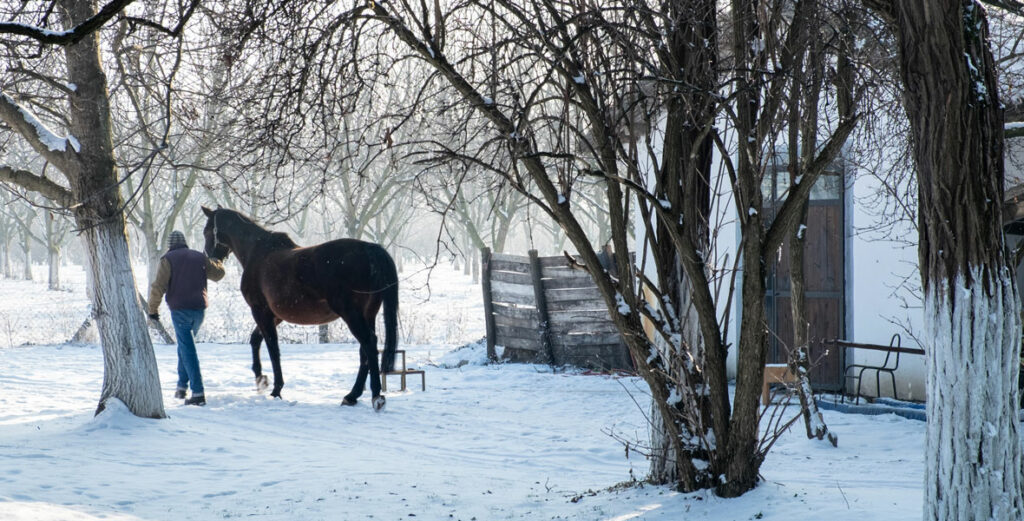 As we look toward 2023, many small farms and horse farms may begin to think about the best ways to boost productivity in the coming months and into next year. Therefore, it's important to choose a manure spreader that will help you maximize your bottom line by helping you germ ore work done with less labor and fewer headaches.
At Millcreek, we design our manure spreaders from the ground up to last season after season. Read on to see how our machines can help you boost productivity around your farm in 2023 and beyond!
Reduce Your Labor Needs
One of the most effective ways to maximize productivity in 2023 is to choose a manure spreader that will help you work smarter, not harder. By doing the work of multiple laborers, a single person can get their job done faster – and at a lower cost. Therefore, look for a new manure spreader that will reduce your labor needs while allowing you to work quickly and precisely.
At Millcreek, we offer several features that help small farms and horse farms boost productivity. From beaters that tackle straw and hay to dolly wheel jack stands that allow for easy moving to end gates that contain your load, our spreaders suit nearly any farm and any budget – and they're all designed to help you maximize productivity.
Invest in Long-Lasting Machines
If you're looking to boost productivity in 2023, it's important to choose durable, long-lasting, heavy-duty machines that will last season after season. By investing in high-quality manure spreaders, you reduce the likelihood of needing unnecessary maintenance and unplanned costly repairs that can cause your bottom line to take a serious hit.
We design our Millcreek manure spreaders to last for decades, not months, and our Rhino-lined deluxe manure spreaders and stainless steel manure spreaders protect against corrosion and rusting. Gone are the days of incurring downtime while your farm stalls, waiting for unexpected, lengthy and costly repairs. Instead, you can keep your operation running smoothly and efficiently, increasing productivity day in and day out.
Work Faster, Not Harder
Whether you run an equestrian center or small hobby farm, when it comes to increasing productivity, a stainless steel spreader that handles days-long manure storage can essentially eliminate the need for daily spreading. As a result, you increase efficiency and get your chores done faster.
What's more, our manure spreaders can handle pig, cow and horse manure as well as straw and hay, and we offer a number of features designed specifically for boosting productivity. Not only do Millcreek manure spreaders help you run your farm more efficiently and spend more time focusing on other tasks around your farm, but they can also give you time back to enjoy the tasks you enjoy!
Ready to Learn More?
At Millcreek, we design and manufacture our spreaders to help you maximize productivity with less stress and fewer headaches. If you'd like to learn more about how our manure spreaders can help you work smarter and get more work done, contact our equine experts today. We're standing by to answer your questions and help you choose the right spreader for your farm. We look forward to hearing from you!