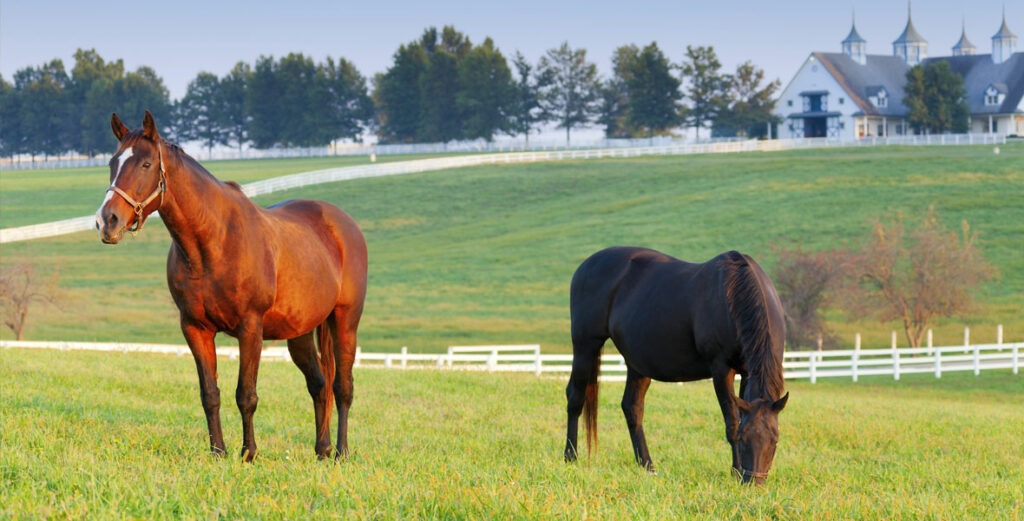 When choosing a new manure spreader for your horse farm or small farm, it's important to ask yourself several questions before making your decision. Think about how you will pull the spreader, the materials you will be spreading, where you will store the machine, how often you will empty it and how many stalls and animals you have on your property. Also note that not all spreaders are created equal, and some manufacturers equip their machines with additional features to help you save even more time doing your daily spreading tasks.
At Millcreek Spreaders, we offer a range of manure spreaders for every need, budget and size. Whether you're searching for an entry-level economy machine, a powder-coated mid-size spreader or a stainless steel model, we're confident that we can help you choose a manure spreader that's best-suited for your application. Keep reading for more information about our full line of high-quality, durable manure spreaders!
Mini and Compact Manure Spreaders
Whether you own a small farm or you're trying to stay within a strict budget, our economy-sized, galvanized mini and compact manure spreaders are a great option. Constructed with the same attention to detail as our deluxe line, our smallest models are designed specifically for situations when cost is a consideration. If you have a relatively small farm with only a few horses and you're looking to use a spreader occasionally, these lightweight, compact models offer tremendous value at an affordable price.
Mid-Size Manure Spreaders
If you're looking to invest in a manure spreader that will provide long-term reliability and low maintenance requirements, consider our mid-size manure spreaders. Ideal for medium-sized farms with up to 20 animals, these models are designed and manufactured to help you get your job done efficiently and quickly. In addition, we offer several options to help you make the most of your machine: a heavy-duty Rhino lining option for added protection, a fines pan to evenly distribute material from start to finish and an optional endgate for added convenience.
Full-Size Manure Spreaders
Farms with more than 25 animals may consider a full-sized machine to help boost productivity and maximize efficiency around the property. At Millcreek, our full-sized manure spreaders offer top-value and quality, thanks to our farm-tough construction and signature heavy-gauge steel. Ideal for large stables and small livestock and dairy operations, our large-capacity models are a perfect solution for busy farms, thanks to features like an optional Rhino lining, PTO drive and an upper beater for high-efficiency spreading.
Stainless Steel Manure Spreaders
Our stainless steel manure spreaders are available in compact, mid-size and full-size models and are guaranteed for life against corrosion and rust. We design these machines with farm-tough construction to store manure for days or weeks at a time without deterioration. Even better, the sides on these models are lower than traditional spreaders, allowing for easy loading without unnecessary back strain.
If you own a small dairy farm or large stable with 20 to 25 livestock or you're looking to spread bulk materials, our mid-size and full-size stainless steel spreaders can help increase the interval between spreading by storing materials longer. With quality craftsmanship, farm-tough construction and heavy-gauge steel, our durable, low maintenance stainless steel manure spreaders are the perfect long-term solution for manure management.
Ready to Learn More?
If you're ready to get more work done around your farm in less time and with less labor, consider the benefits of a Millcreek manure spreader. We offer more than 25 unique configurations to meet your needs and budget, so contact us today for assistance with choosing the best model for your application. We look forward to hearing from you!