Compact Stainless Steel Manure Spreader
Stainless steel, small capacity spreaders for farms with up to 6 animals.
Model 27 Compact Stainless Steel Spreader
28 cu.ft. capacity
Model 37 Compact Stainless Steel Spreader
37.3 cu.ft. capacity
Description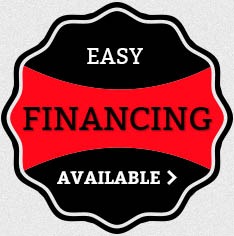 Millcreek's Compact Stainless Steel Manure Spreaders are meant to handle manure for 1-6 horses as well as for spreading other materials, like hay, straw and manure from other animals.
There are 2 models in this category. The Model 27 has a heaped capacity of 28 cubic feet, or 22.5 bushels. The Model 37 has a heaped capacity of 37.3 cubic feet, or 30 bushels. The Model 37 is the "stretch" version of the 27, with two extra feet in length for larger loads.
Why choose Stainless Steel?
Millcreek Stainless Steel models 27 and 37 are designed with the same high performance features as the Standard models, but specially upgraded to accommodate those who plan to stockpile manure between spreading intervals.
In addition to the special features found below, Stainless Steel Compact Spreaders have low, flared sides for easy loading. They are the only conventional spreaders of their kind. You won't find anyone else offering this special feature, which includes a no-rust through warranty for the life of the spreader!
Browse specifications, image galleries and more info below, and contact us today to learn more and request pricing. We look forward to hearing from you!
Features

Ground Drive (forward motion powers spreading action)
High-traction tires work in almost all conditions
Type 304 brushed stainless steel construction
Dolly wheel jack and endgate included
Stainless steel T-Link apron chain
No-rot, no-rust poly floor
Options

Stainless Steel Fines Pan
Model 27SS Specifications

Quick Stats

The world's most popular small spreader
Stainless Steel components for added strength & durability
Ideal for smaller stables & farms with up to 4 animals
Spread manure, wood chips and other bulk materials
28 cu. ft. | 4.7 wheelbarrow loads | 22 bushels

Durability

Say goodbye to daily spreading, stainless steel components will not corrode or rust through
Stainless steel body, apron chain & endgate prevent corrosion
Stainless steel beaters and hardware prevent rust and corrosion
Resists rust and rot with reinforced poly floor
Rugged, farm-grade steel and stainless steel construction holds up to tough use
Stainless steel T-Rod apron chain holds up to heavy use over many years
Anti-wrap beaters prevent fouling from baler twine
Industry-leading warranty for peace-of-mind

Ease of Use

Flared sides for easy loading
Ground drive with quality, Ag-Traction tires
Exclusive Feather Touch Lever makes it easy to engage ground drive mechanism
High-traction tires work in almost all conditions
Optional manual endgate for maximum load control
Dolly wheel front jack stand for easy maneuvering without tractor
Exclusive Feather Touch Lever makes it easy to engage the mechanism
Ships straight to your door, ready to use, with minimal assembly required

Great Results, Fast

Innovative beater design for even, efficient spreading
Optional fines pan catches particles for precision spreading
Clean stalls in half the time vs. other methods

Peace of Mind

Equine & farming experts on staff to help you
We stand behind our machines with a best-in-class guarantee
Friendly, factory-direct help with service & spare parts
3-Year material & mechanical warranty
Lifetime poly floor warranty
Lifetime warranty against rust-through

Specifications

Tow with a compact tractor, ATV or utility vehicle, 12 HP / 350 cc. min.
Body Dimensions
72″ L x 28″ W x 15″ H
Body Flare Width
34″
Overall Product Dimensions
9′ 3″ L x 46.5″ W x 26.5″ H
Weight
405 lbs.

Additional Models

Model 27+, standard machine with mild steel instead of stainless steel
Model 27 Deluxe, includes all the options for maximum efficiency
Model 37SS Specifications

Quick Stats

Stainless Steel components for added strength & durability
Ideal for small stables & farms with up to 6 animals
Spread manure, wood chips and other bulk materials
37 cu. ft. | 6 wheelbarrow loads | 30 bushels

Durability

Say goodbye to daily spreading, stainless steel components will not corrode or rust through
Stainless steel body, apron chain & endgate prevent corrosion
Stainless steel beaters and hardware prevent rust and corrosion
Resists rust and rot with reinforced poly floor
Rugged, farm-grade steel and stainless steel construction holds up to tough use
Stainless steel T-Rod apron chain holds up to heavy use over many years
Anti-wrap beaters prevent fouling from baler twine
Industry-leading warranty for peace-of-mind

Ease of Use

Flared sides for easy loading
Ground drive with quality, Ag-Traction tires
Exclusive Feather Touch Lever makes it easy to engage ground drive mechanism
High-traction tires work in almost all conditions
Optional manual endgate for maximum load control
Dolly wheel front jack stand for easy maneuvering without tractor
Exclusive Feather Touch Lever makes it easy to engage the mechanism
Ships straight to your door, ready to use, with minimal assembly required

Great Results, Fast

Innovative beater design for even, efficient spreading
Optional fines pan catches particles for precision spreading
Clean stalls in half the time vs. other methods

Peace of Mind

Equine & farming experts on staff to help you
We stand behind our machines with a best-in-class guarantee
Friendly, factory-direct help with service & spare parts
3-Year material & mechanical warranty
Lifetime poly floor warranty
Lifetime warranty against rust-through

Specifications

Tow with a compact tractor, ATV or utility vehicle, 15 HP / 400 cc. min.
Body Dimensions
96″ L x 28″ W x 15″ H
Body Flare Width
34″
Overall Product Dimensions
11′ 3″ L x 46.5″ W x 26.5″ H
Weight
470 lbs.

Additional Models

Model 37+, standard machine with mild steel instead of stainless steel
Model 37 Deluxe, includes all the options for maximum efficiency