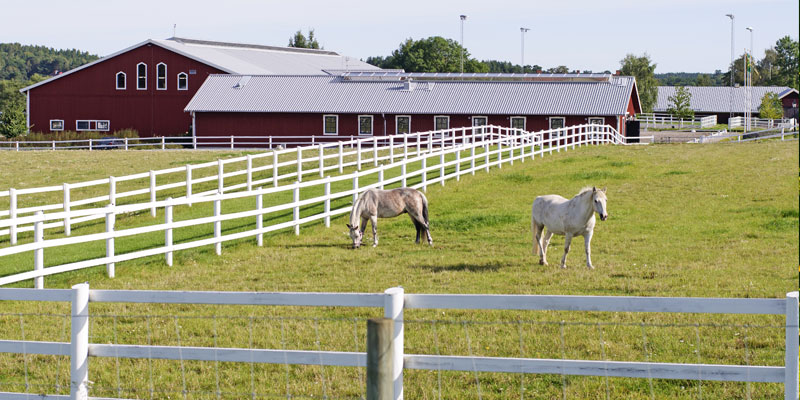 In order to get work done around your farming or equine center, it's important to have durable, and dependable equipment that will last for seasons, not months. Investing in cheap or inefficient equipment will likely hurt your bottom line due to unexpected, costly repairs and downtime that keeps your operation from running at its full potential.
At Millcreek, we feel that a manure spreader is one of the most important investments you'll make for your business. Not only are our spreaders easy to load and compact, but they're heavy-duty enough to get the job done. Keep reading to learn about the ways that a manure spreader can make your life easier!
Save Time
When it comes to working more efficiently around your property, a quality manure spreader can help you save time. Millcreek's stainless steel spreaders are designed to not only efficiently and accurately spread manure but to store it for days at a time without damaging the machine. This essentially eliminates the need to load and spread on a daily basis – and gives you more time to do what you enjoy. What's more, our stainless steel options are able to handle horse and other animal manure in addition to hay, straw and other materials, and we offer full-size, mid-size and compact models. No matter what type of operation you run, we have a spreader to help you save time!
Save Money
Manure spreaders are not built to be treated gently, so when considering a new machine, it's important to choose a spreader that will last. By selecting a machine that can withstand the daily usage and materials without succumbing to damage, you can keep your operation running smoothly with little interruptions or downtime and save money over the long term. At Millcreek, our spreaders are hand-crafted with well-engineered designs using materials built to withstand the test of time. Even better, should you require routine maintenance or repairs, we stock parts for every spreader and can walk you through any questions or concerns you have about your spreader.
Save Effort
The purpose of a manure spreader is to make your life easier and help you get more work done around your farm as efficiently as possible. At Millcreek, our manure spreaders are equipped with features that help you work smarter, not harder in order to save effort on a daily basis. From beaters that easily handle hay and straw to an end gate that offers full spreading control to a dolly wheel jack stand that allows you to easily move the spreader even when it's full, we have a spreader, size and configuration to suit nearly any size farm and budget.
Ready to Learn More?
At Millcreek, we take pride in the value and quality we offer to our customers. If you have questions about our machines or you'd like to learn more about how a Millcreek spreader is a smart investment for your farm, contact us today. Our knowledgeable team of farming and equine experts look forward to hearing from you!